A culture of learning and improvement is embedded in our school community. We understand students learn in different ways and we provide the opportunity to learn in especially designed outdoor and indoor learning spaces.
Library
A new school library and multipurpose spaces provide students and staff with the space to explore learning and collaboration in a variety of venues.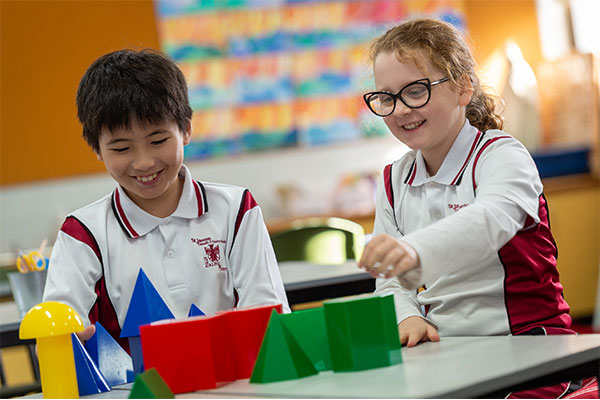 Classrooms
The classrooms have natural lighting and are air-conditioned for student and staff comfort. Each classroom has various learning zones which allow learners to focus, explore and share concepts. Outdoor learning spaces supplement the indoor contemporary classrooms.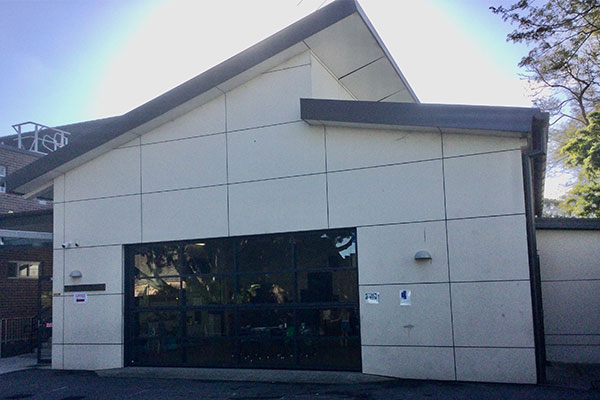 School Hall
The school hall is a gathering space for the school. It is also used for co-curricular activities and after school care.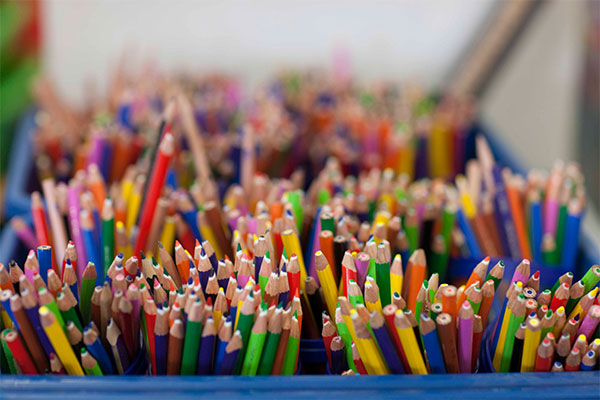 After School Care
The Whoosh After School Care is available until 6.00pm for students enrolled at St James. At Whoosh, we focus on creating fun, relaxed recreational experiences with educators who are responsive and warm to your child's needs and interests. It is important to us that each child feels valued, supported and included.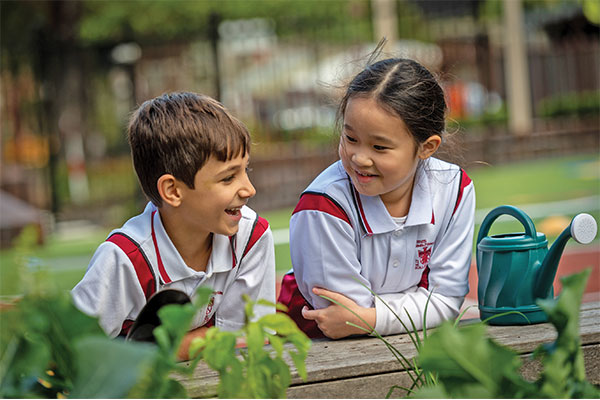 Playgrounds
We understand the importance of play, which is why St James has two fully remodeled school playgrounds offering students the opportunity to interact and be active in their play.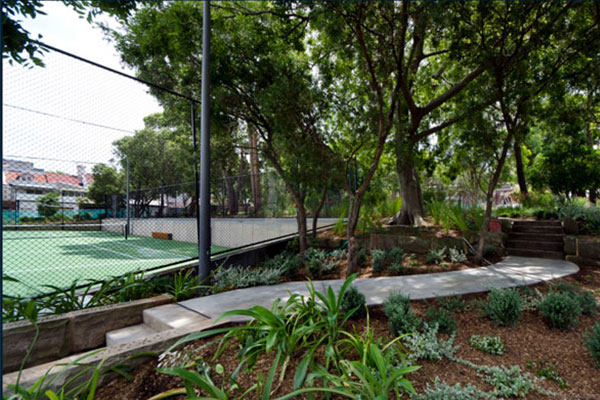 St James Park
St James Park is used by the school during school hours as an additional learning and play space. St James Park is the place to meet after school, and is located directly across the road from the school. St James Park offers an informal setting for parents to connect and students to have additional time to play with each other.