On behalf of the school and parish community, I extend a very warm welcome to all visitors to St James Catholic Primary School Glebe, whether you visit us online or in person. Our school stands on Gadigal country, and we ask that you join us paying respect to the Gadigal as traditional custodians of this land and to elders, past and present. Similarly, we celebrate our heritage as a school founded by the Sisters of the Good Samaritan and offer our respect and gratitude to those who laid the foundations we build on today.
Our school motto, 'Fully alive in Christ', gives you an idea of what to expect at St James. We strive to get to know each child for who they are and provide an holistic education that helps them authentically grow and flourish. We understand that we achieve the best outcomes for students by working in partnership with families and our local parish, just next door, and we understand and celebrate that learning, progress and success can look different for different children.
As you explore, you will see how we strive to be fully alive in learning. You can read about our approach to literacy and numeracy, to meeting the needs of each learner, to learning a language other than English, and about the Amadeus Music Education Program and the Newman Selective Gifted Education Program.
As you explore, you will see how we strive to be fully alive in spirit. We are proud of our approach to student wellbeing, outreach to those in need, individual and communal prayer, Religious Education, and participation in school and parish worship.
As you explore, you will see how we strive to be fully alive in relationships. The way we treat each other matters to us, and we are inspired by the parable of the Good Samaritan to consider 'who is our neighbour?'. Caring for each other, for those in need, and for the Earth, our common home, gives us life and energy.
If you have any questions or feedback about our school, please feel welcome to  get in contact with me through the school office.
We hope you will enjoy exploring life at St James Catholic Primary School Glebe. We are proud to be part of the long history of Catholic education in inner Sydney and hope you enjoy your time with us!
Ben Munday
Principal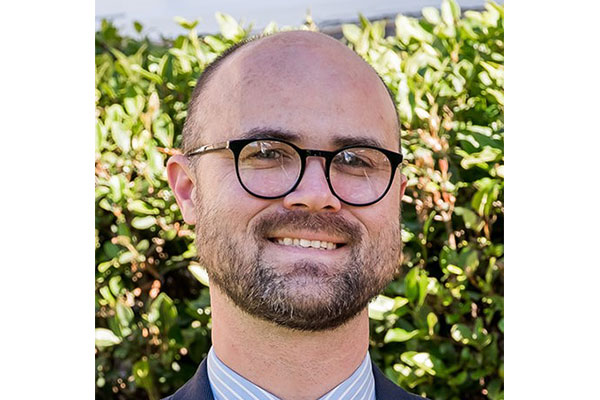 Proudly Part of the Community of Sydney Catholic Schools
Our school is part of a system of 147 low-fee Catholic schools in the Sydney Archdiocese.
Sydney Catholic Schools are thriving Catholic communities that ignite a love of Christ through excellent teaching and learning to empower students to reach their full potential.